The following images were shot December 10, 2003.

Scrolling panorama from the Batter's Eye. Note BP equipment on warning track at right and left.
A better view of the equipment.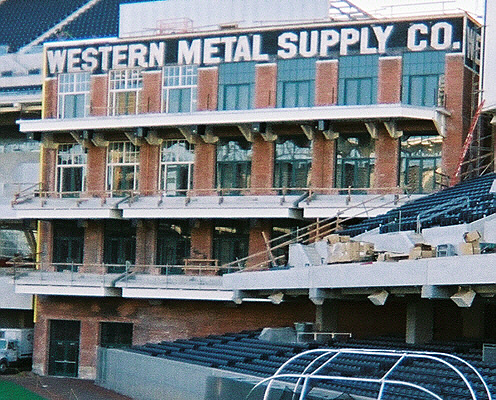 The window trim is progressing on the Western Metals Supply Company building.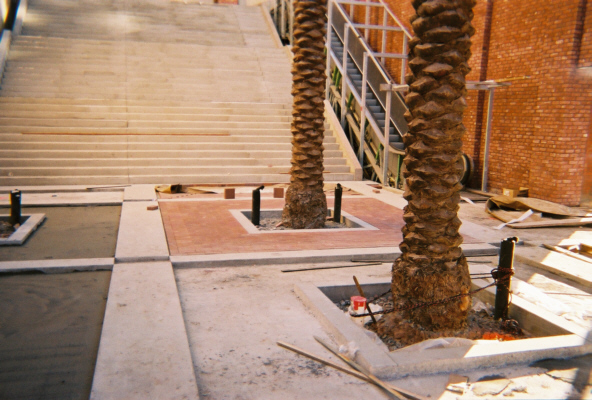 Some of the bricks have been installed in Palm Court Plaza.

Close up of the above shot.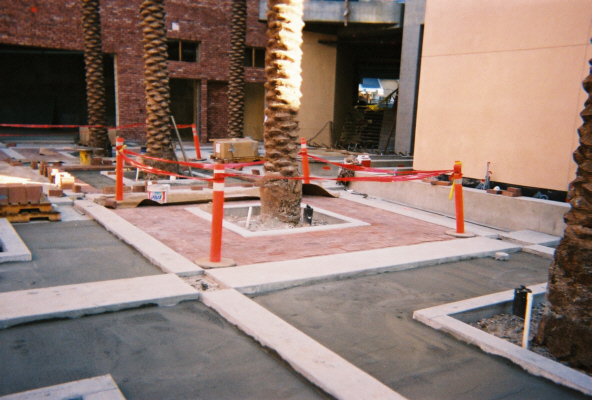 More brick work in Palm Court Plaza…

…and the closeup.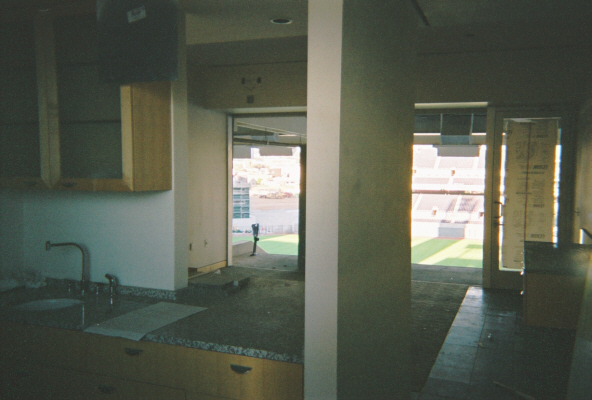 A Terrace Club suite, as seen from the entrance off the concourse.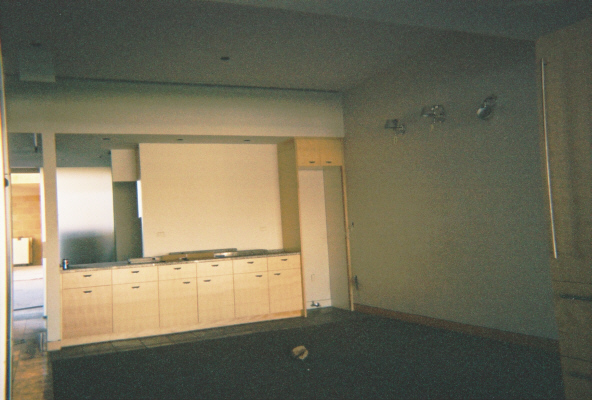 The same suite, as seen from the balcony overlooking the field.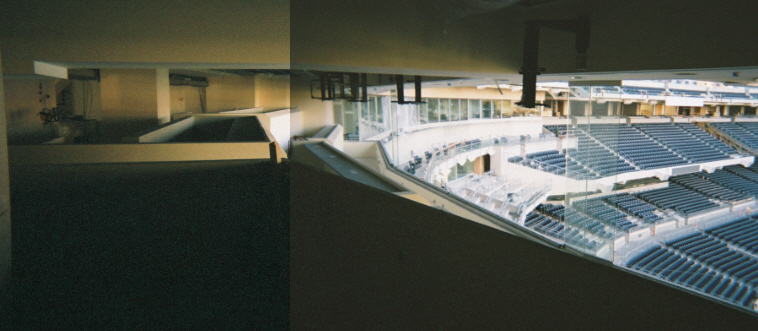 Press boxes and broadcast booths.

The Park at the Park.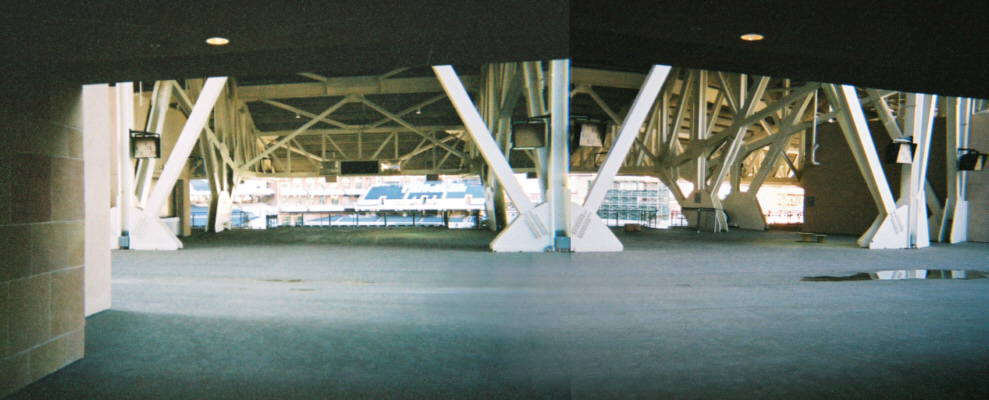 Roomy, expansive concourse offers views into the playing field.
East pedestrian ramp.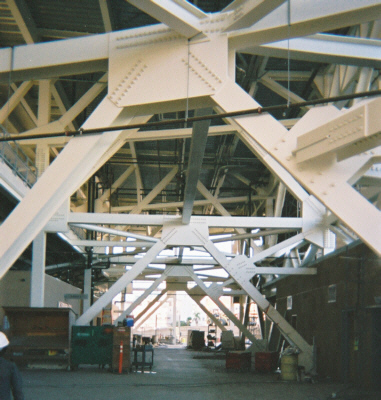 A lot has been done to the Right Field Grandstands since the earlier shot.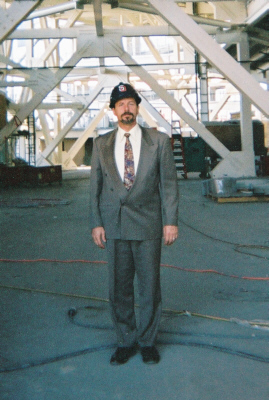 The photographer.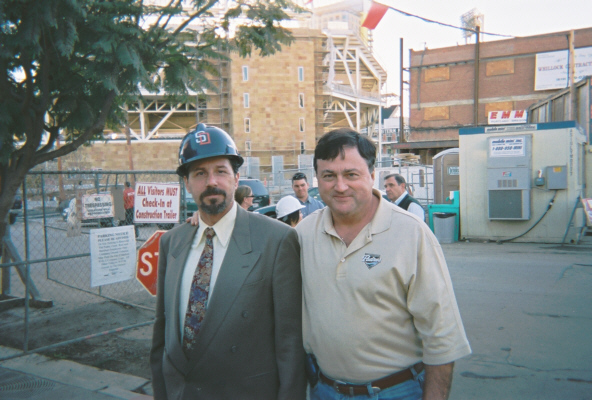 The photographer, with John Moores, owner of the San Diego Padres.