The following images were shot August 27, 2003.

Panorama from the batters' eye.

Scrolling panorama of field from the batters' eye.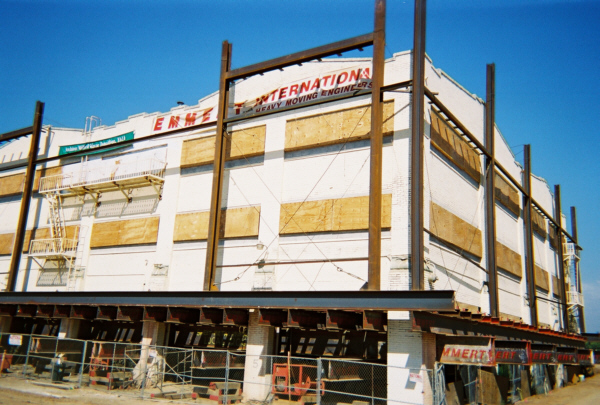 The Candy Factory, due to be moved a few hundred feet east in mid-September to make way for the Park at the Park.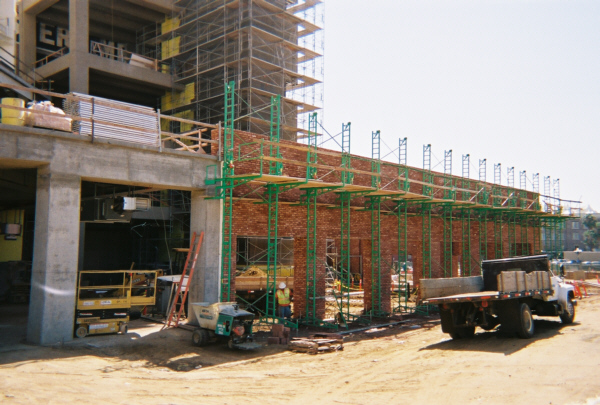 Palm Court Plaza lurks beyond the brick wall.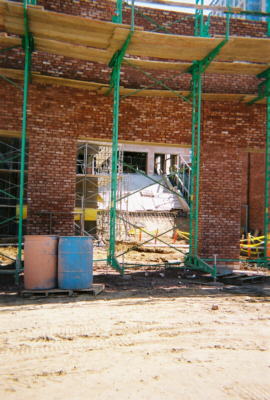 Looking into Palm Court Plaza at a grand staircase.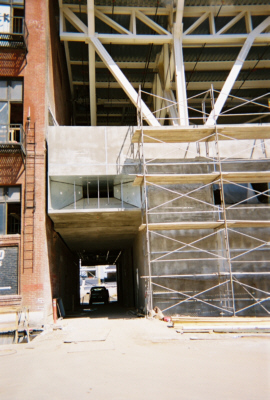 Vehicle access tunnel on west side of ballpark, leads onto field level.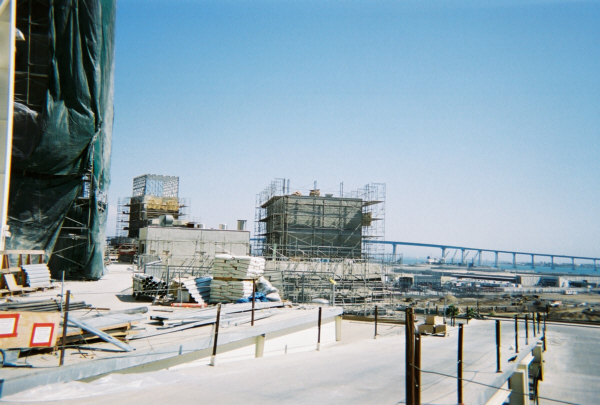 At the top of the west pedestrian ramp, looking towards the Third Base Garden Building, with San Diego-Coronado Bay Bridge beyond.
Concession stand on west side of Upper Level Concourse.
The infield, from Upper Level, just down the line from the Third Base Tower (see shadow at bottom). The infield and outfield have been layered with a twelve-inch deep substrate of gravel, sand, and moss, in preparation for the laying of sod.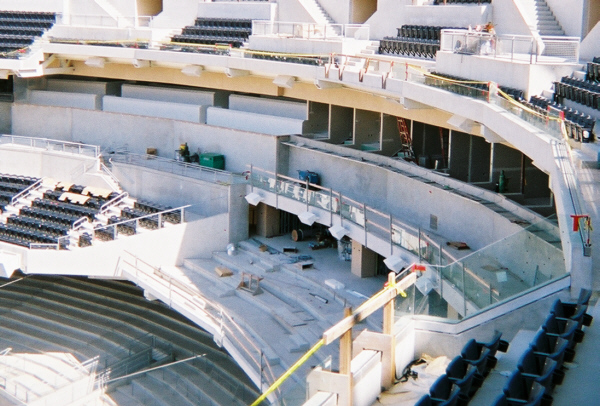 Owner's boxes with Press Level above.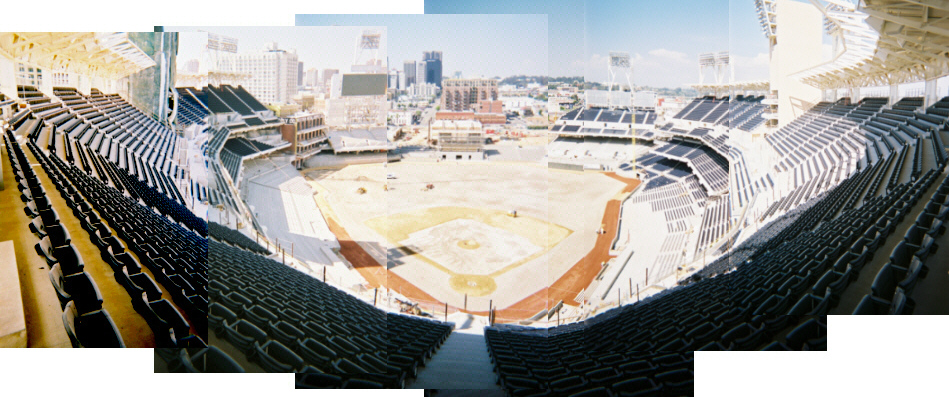 Scrolling panorama from top of seating bowl.
The Park at the Park. The Candy Factory will be moved to just out of this view at right, behind the right field stands.

The Padres' bullpen (horizontal patch of dirt, terraced three feet above playing field), beyond left center field.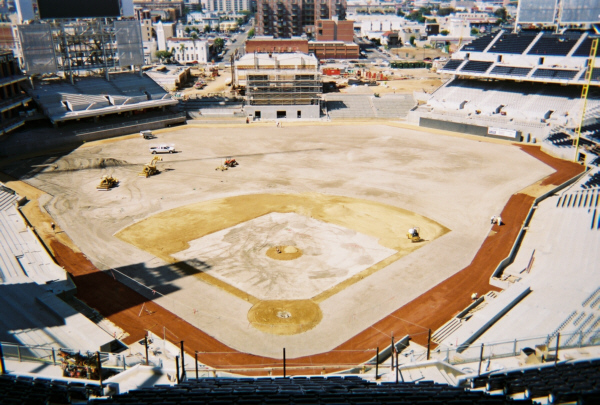 Field of Dreams, from the top of the seating bowl.
The shots below were taken from the same vantage point. All I had to do was to turn around 180 degrees for a spectacular view of the harbor.

The cage-like structure at center is the top of the Third Base Garden Building.