The following images were shot April 30, 2003.

My patented panoramic shot of the ballpark. See full-size image below.

Use horizontal scroll-bar to pan from side to side.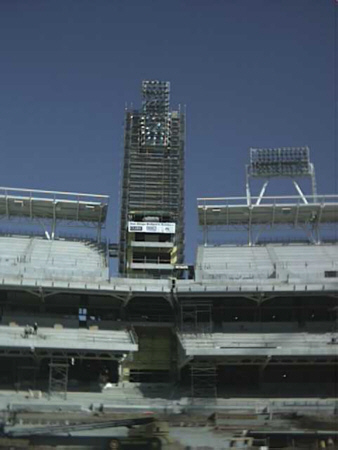 Right field tower. Notice the speakers suspended from the forward edge of the Upper Level canopy. They have been installed around the entirety of the ballpark to allow for a a wrap-around sound effect.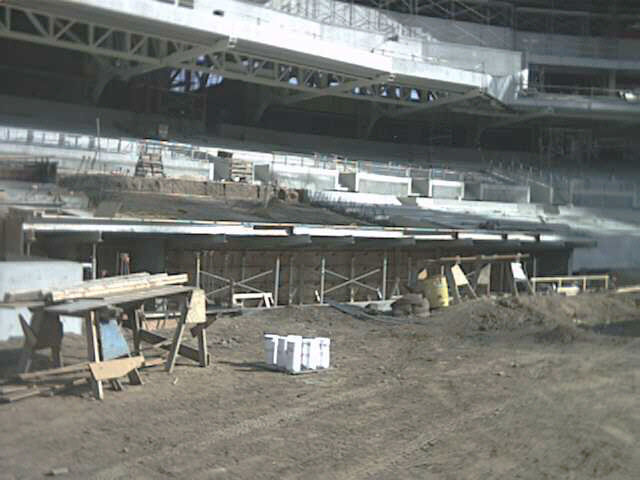 The Padres' dugout.
The Bochy Place. I reminded the artisan finishing the cement steps leading up and out of the dugout that he was kneeling on sacred ground.
The steel structure which will support the scoreboard and JumboTron is fully erected.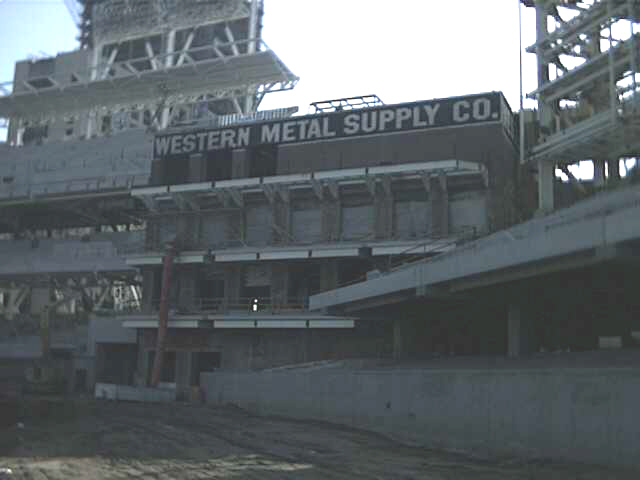 The cantilevered balconiesof the Western Metal Supply Co. now are all in place.
The Field Level concourse behind first base. On the left is the First Base Garden Building, and overhead are numerous bridges connecting the Terrace Level concourse with the Garden Building. The structure at the lower right is a concession stand, with a television monitor to keep abreast of the onfield action.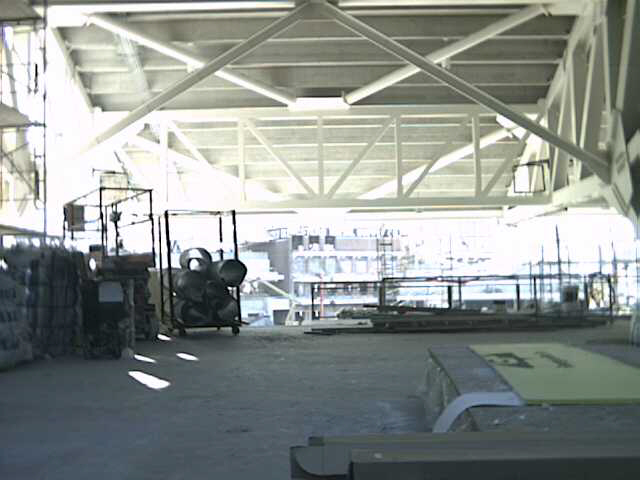 Looking out from the Field Level concourse on the first base side towards the Western Metal Supply Co. building.
Looking west down the Field Level concourse towards the Third Base Garden Building.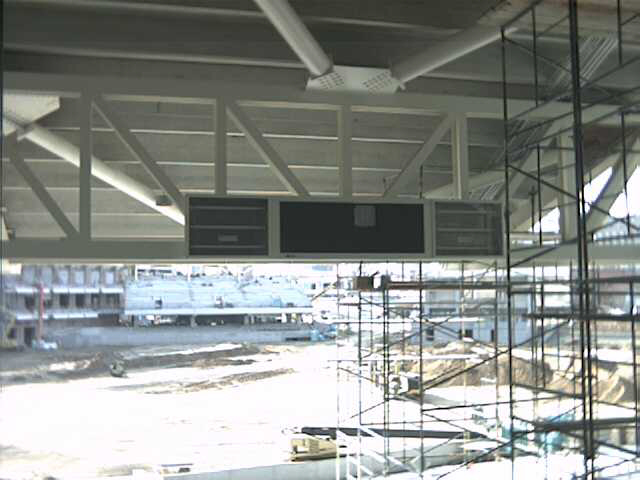 State-of-the-art amenities will include mini-scoreboards which will be visible from the concourse.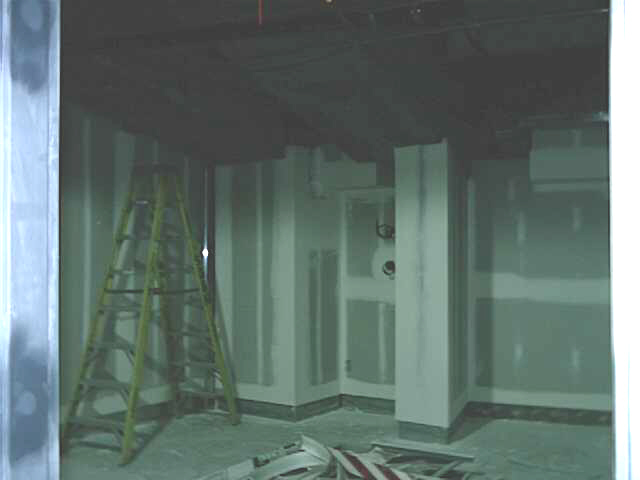 Part of Bruce Bochy's office.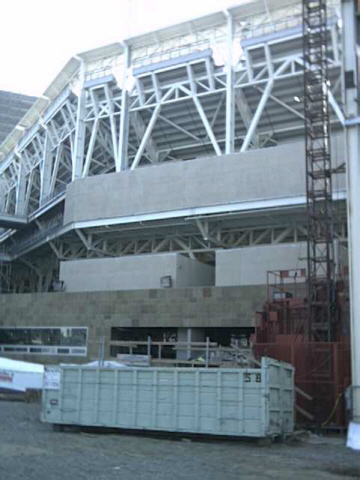 Southeast face of the First Base Garden Building. Sand-colored stucco is on the upper stories, while the Padre Gold sandstone quarried in India especially for the Padres adorns the lower floor.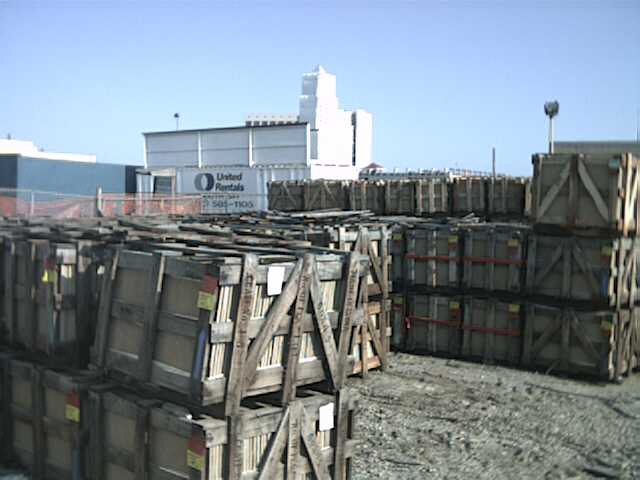 More of that Padre Gold sandstone lies waiting to be uncrated and installed.