The following images were shot January 9, 2003.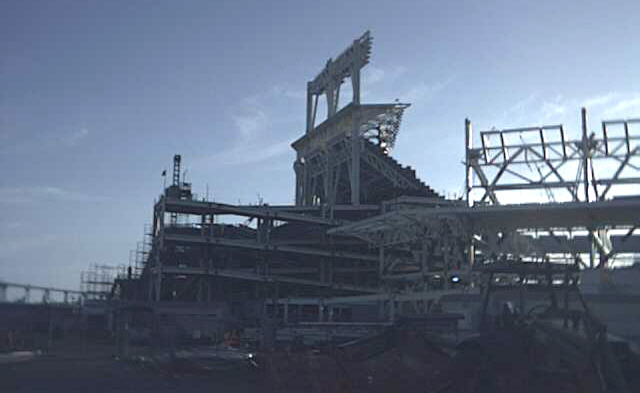 The east ramp used to be the most imposing feature early in the construction. Now it is dwarfed by right field stands and light towers.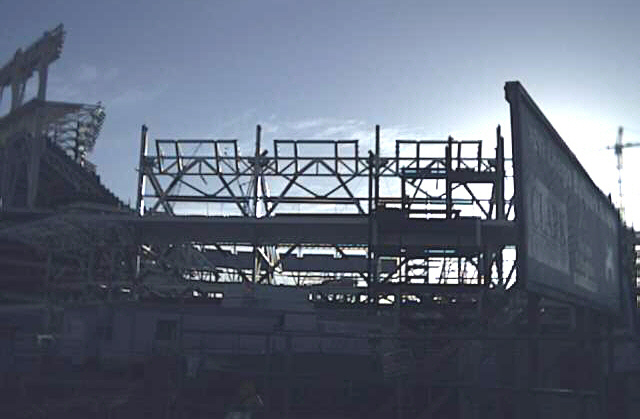 Much progress has been made on the right outfield stands.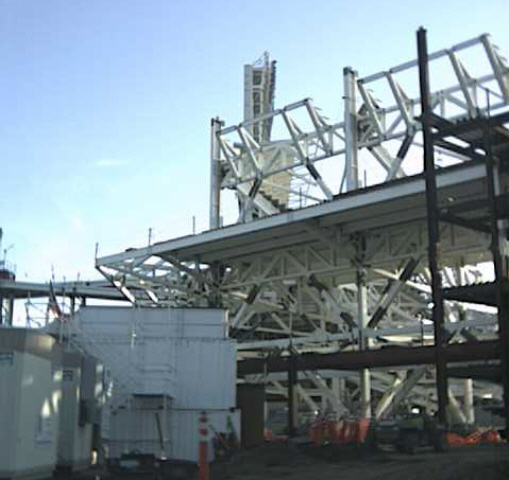 An end-on shot of the right field light tower at top.

Eight-frame panoramic shot of the entire ballpark. The same shot is shown below, but at a larger size.

Use the horizontal scroll bar to pan from side to side. Note that the seating planks have been installed almost all the way to the Western Metals Supply Company building, and the "awning" over the upper seating level is well underway. Three of the light towers have been mounted.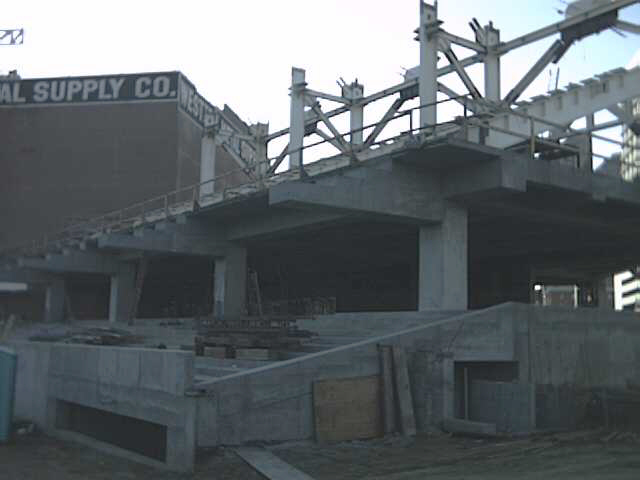 Left outfield stands. Field level seating planks are in place, structure for club seating is underway.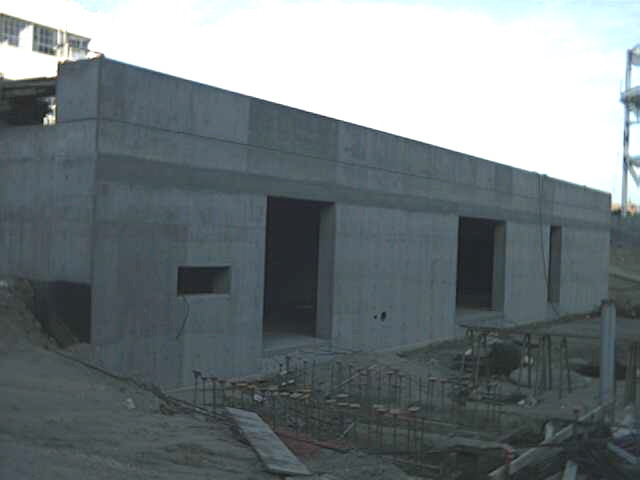 Media well beyond center field, under the "batter's eye."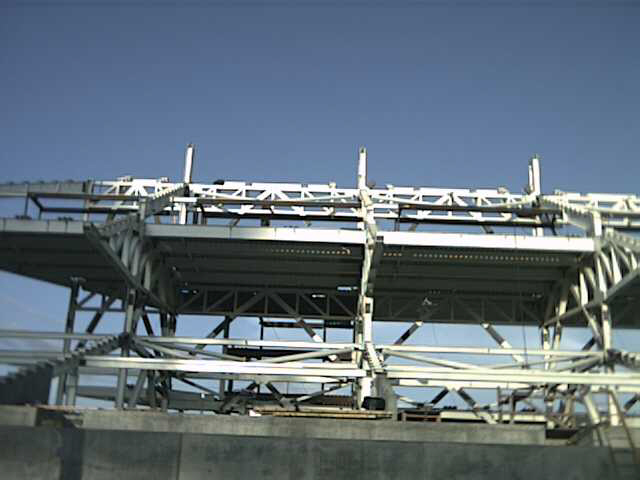 Looking up into the right outfield stands from the level of the playing field.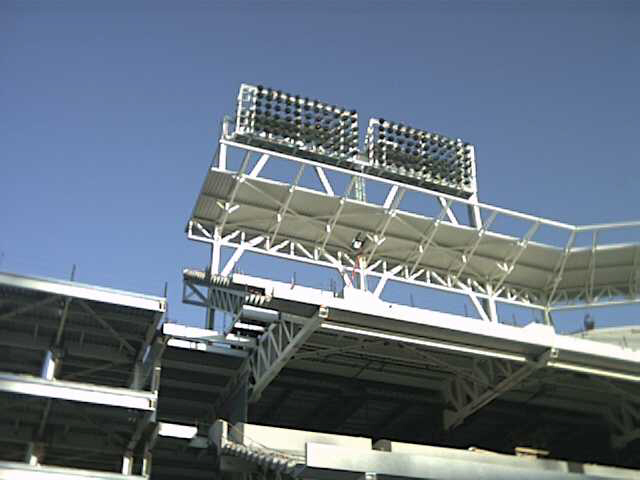 Light tower overlooking right field.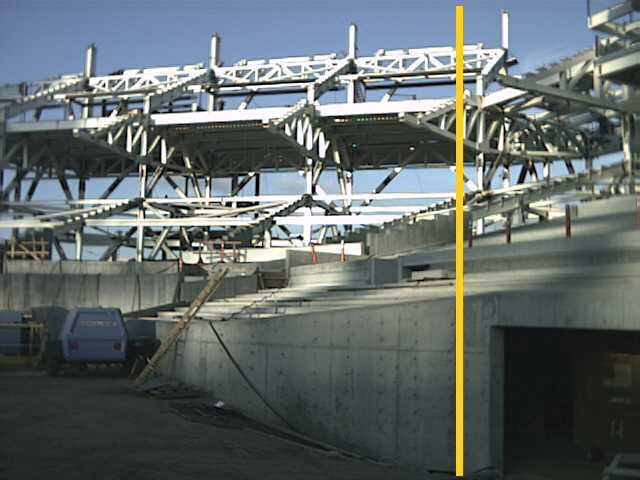 A simulation of the right field foul pole shows the "porch" in the field level seating.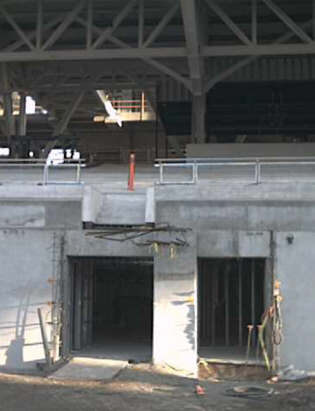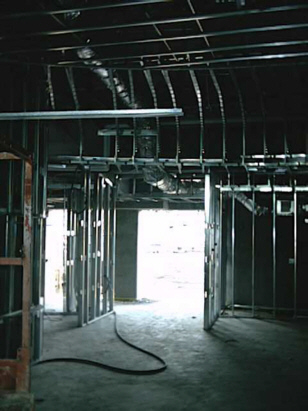 Padres' dugout/clubhouse entrance from the outside and inside.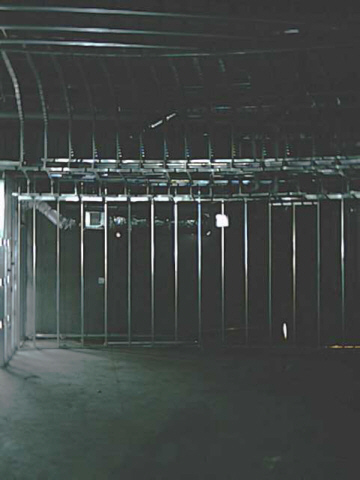 Wall studs in clubhouse.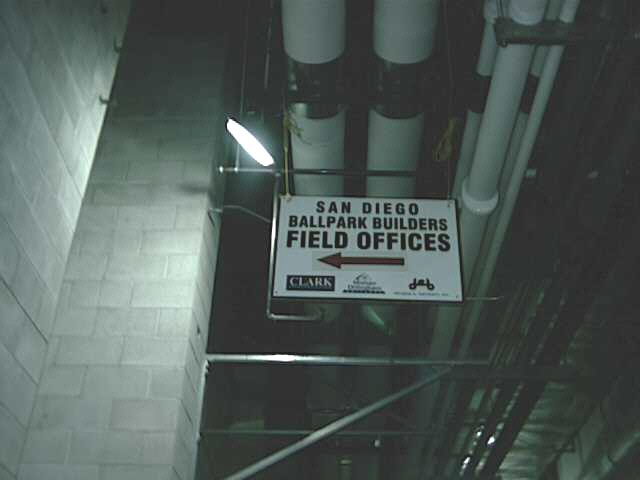 Sign in service tunnel.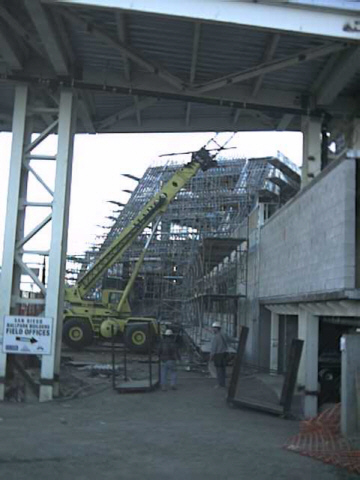 Looking under east ramp at First Base Garden Building.