The following images were shot November 25, 2002.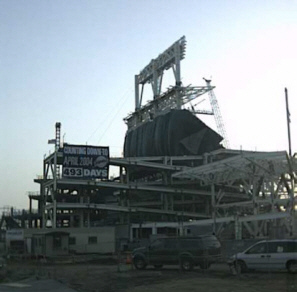 The light tower overlooking right field is in place. So is a countdown board, installed at opening day minus 500.

My usual update of the complete picture, taken from the foundation of the "batter's eye"structure beyond center field.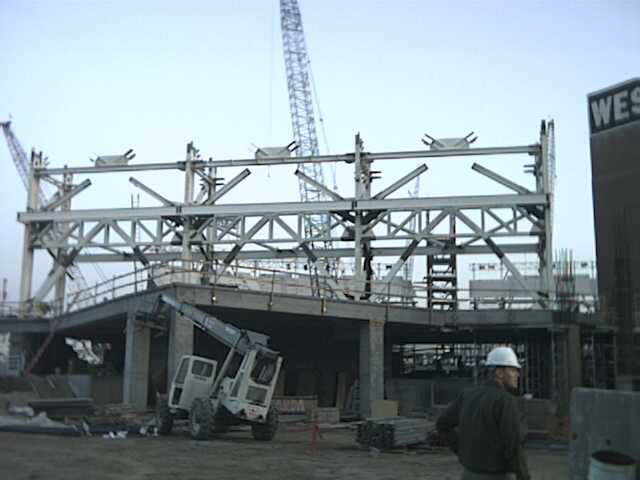 Behind and below the left field stands. Again, this is the structure which will support the JumboTron scoreboard in left field.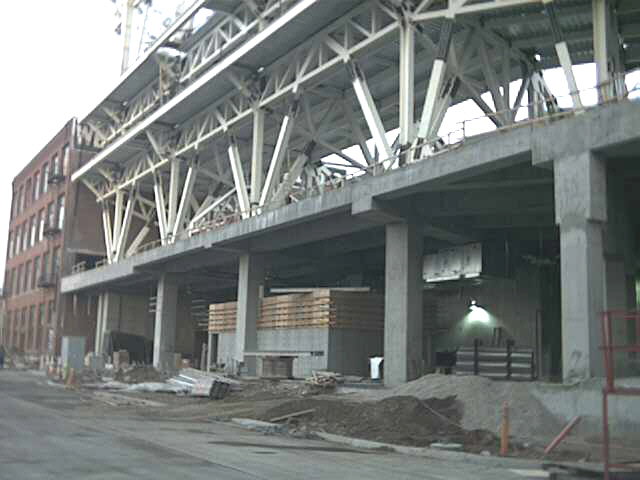 Outide the ballpark adjacent to the Western Metals Suply Company building. Notice the aluminum ductwork on the underhang.
More ductwork seen between the west pedestrian ramp and the Third Base Garden Building.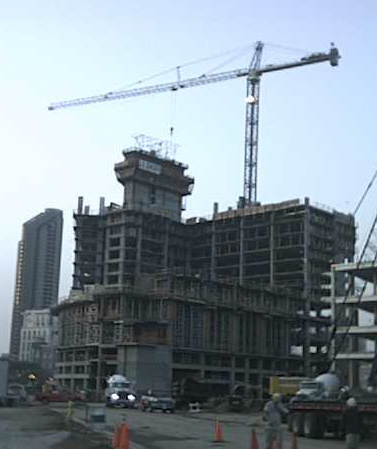 The Omni Hotel is really taking shape now, and towers over the construction vehicles.
My trademark panoramic view of the Harbor Drive approach to the ballpark, with the Omni Hotel at left. You can see both the Third Base (left) and First Base (right) Garden Buildings.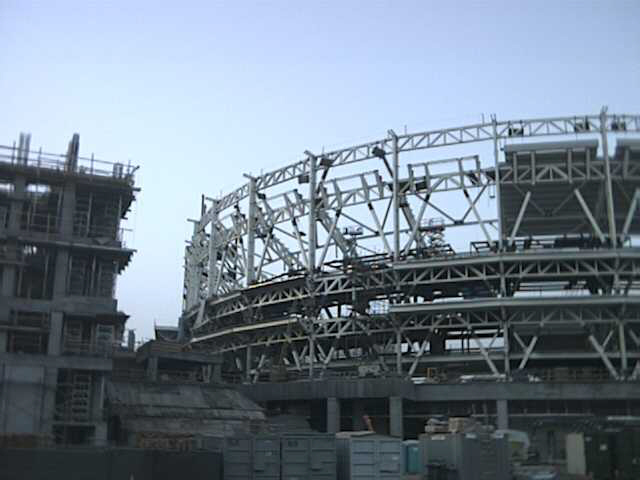 The main staircase to the Field Level Concourse from Home Plate Plaza is seen at left, between the Third Base Garden Building and the steel support structure for the stands behind home plate.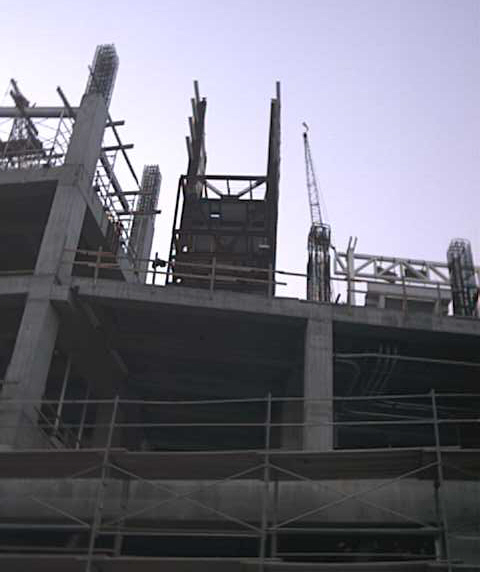 Looking up at the framework for the first base tower from outside the bowl.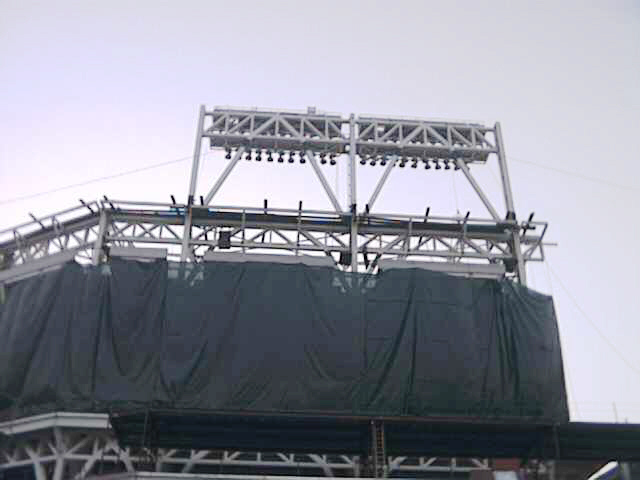 Light tower overlooking right field. The tarps prevent "overspray" from drifting onto vehicles during painting of the steel structure.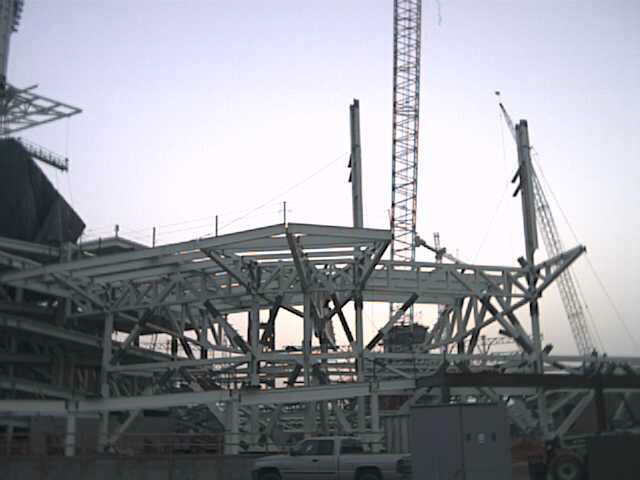 Behind the right field stands.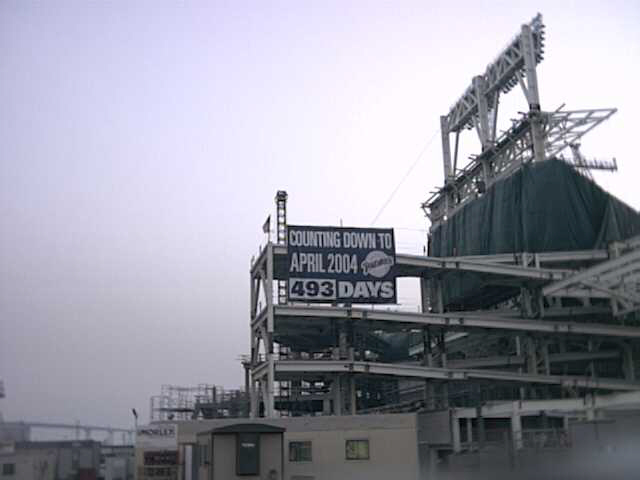 Counting down the days until opening day of 2004. This tote board was mounted on day 500.
Ballpark Development Office staff took time off during the Christmas and New Year holiday weeks, so there will be no December photos. See you in January!