The following images were shot September 11, 2002.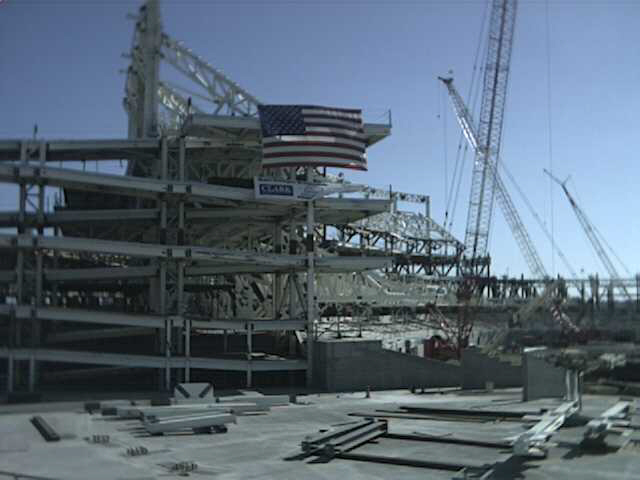 Old Glory still adorns the up and coming profile of the Ballpark.

Panorama shot 1: Foundation for Right Field grandstands.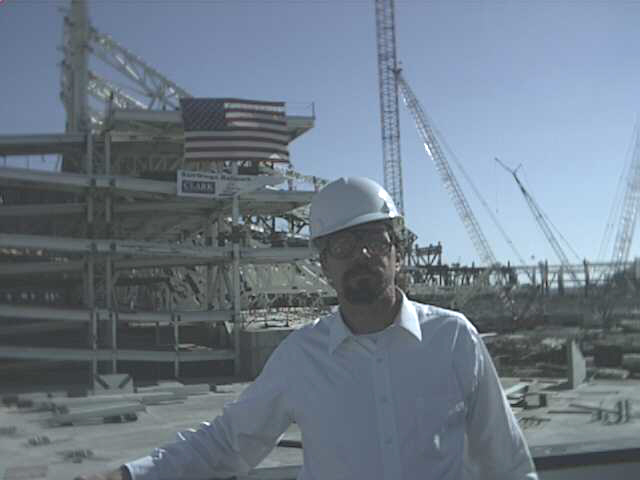 The photographer.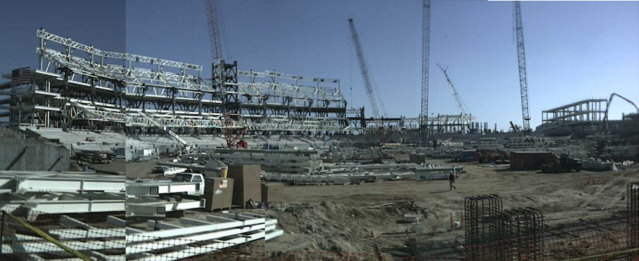 Panorama shot 2: Construction progress moves from left to right.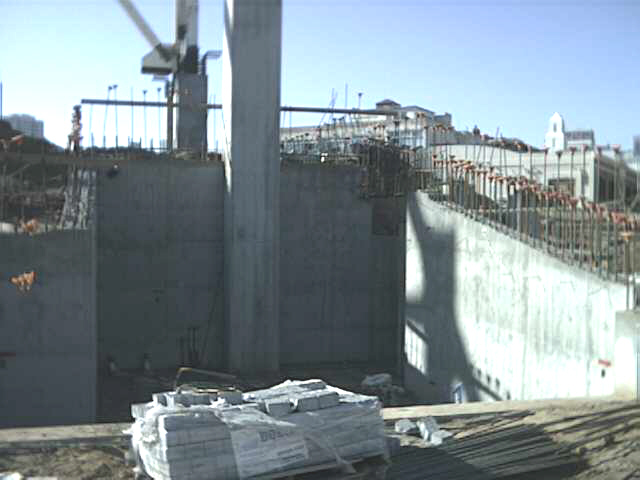 Padres' bullpen in left-center field.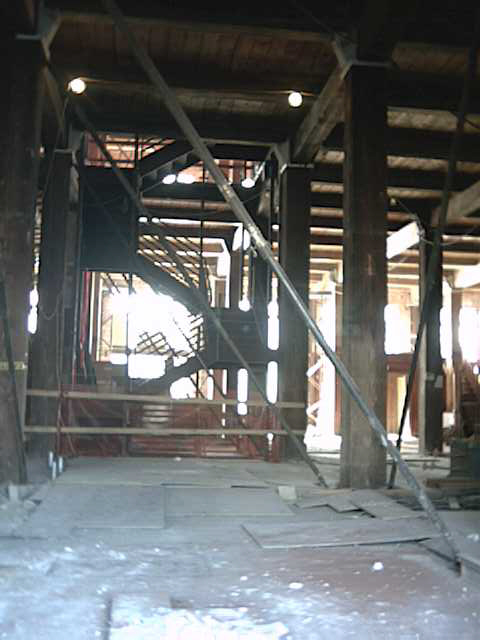 Ongoing work on the first floor of the historic Western Metal Supply Company building. This floor will house the Padres Store.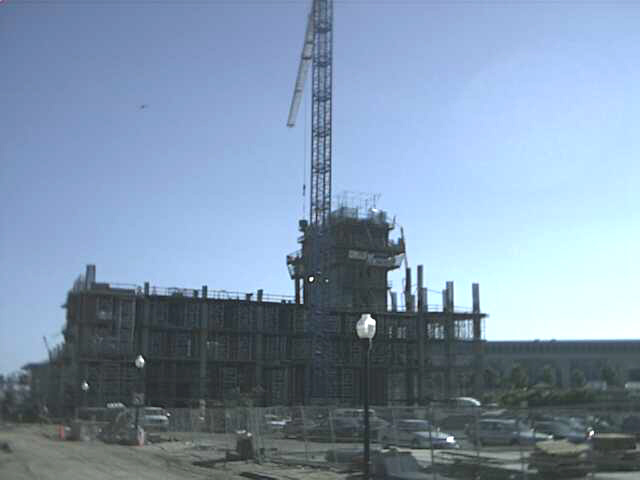 The Omni Hotel, west of the ballpark. A catwalk bridge will directly link the hotel to the Third Base Garden Building.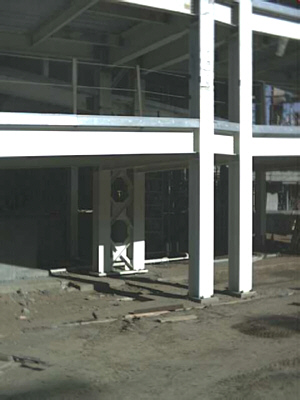 Looking into the west pedestrian ramp.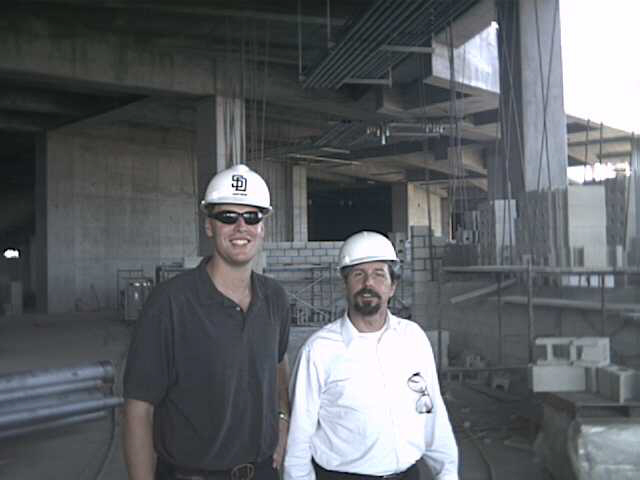 Zach Davis, of the Ballpark Development Office, with the photographer.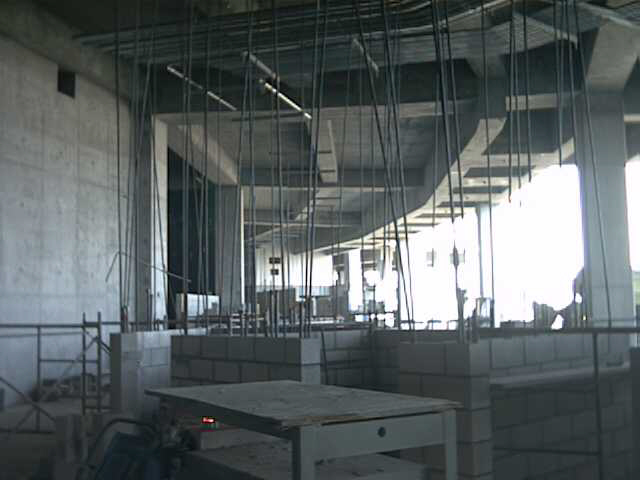 Main entrance to the Ballpark, behind Home Plate. The opening seen at right will be covered in stone, with a wall of water cascading down the outside.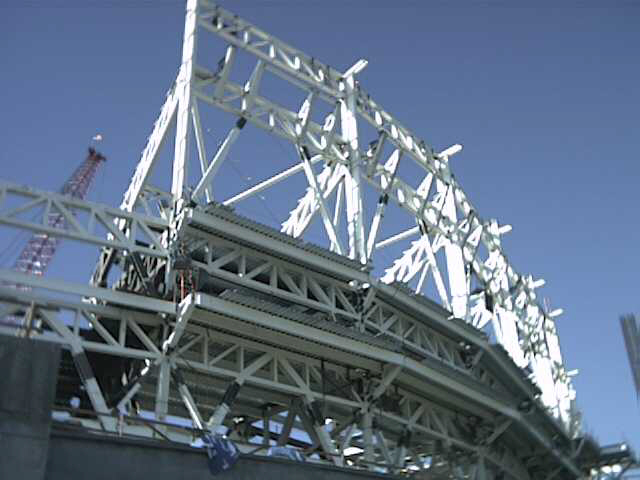 Outside of Upper Level on First Base side.
Looking into the Padres pitching tunnel in the clubhouse.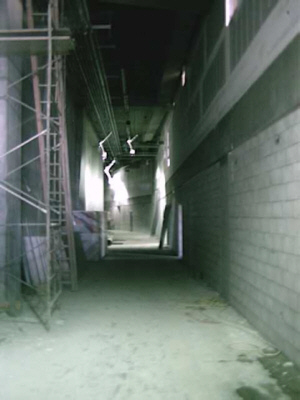 The service tunnel runs the entire length of the seating bowl at street level, giving access to plumbing, electrical, and maintenance facilities, as well as both clubhouses.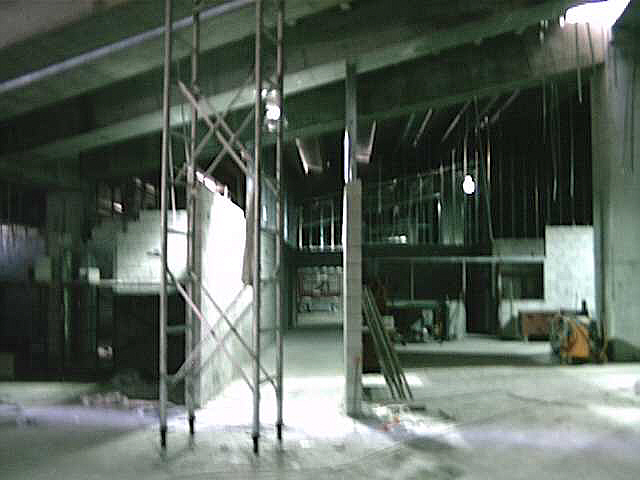 Portion of the Padres' clubhouse, i.e., weight, equipment, and trainer's rooms.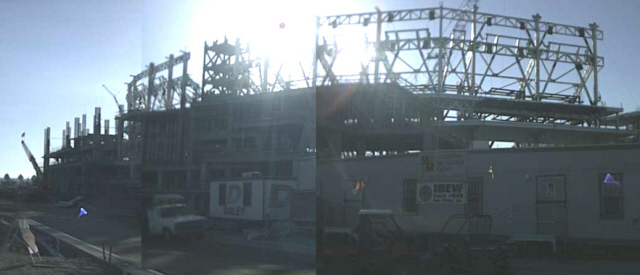 Panorama shot 3: Outside of Ballpark on east side.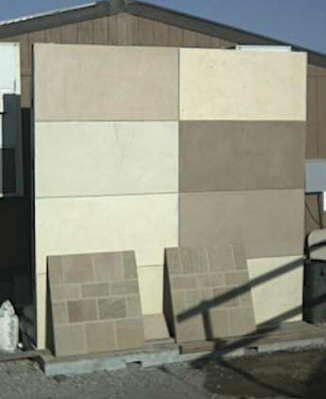 Samples of the sandstone which will form the shell for parts of the ballpark. It was quarried in India especially for the Padres.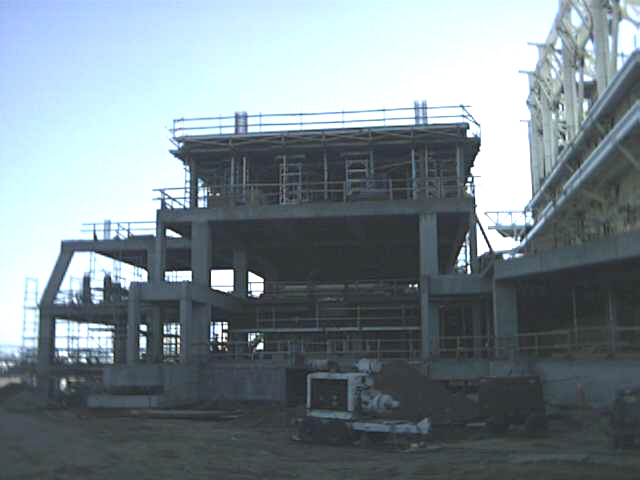 First Base Garden Building.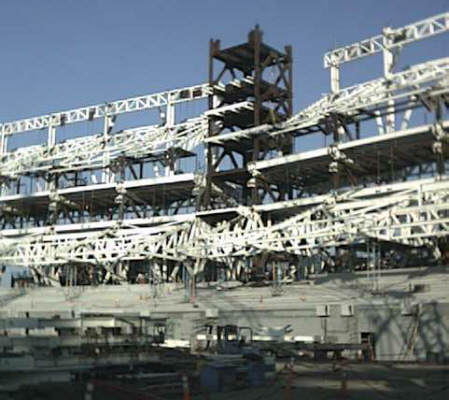 First Base tower from Home Plate.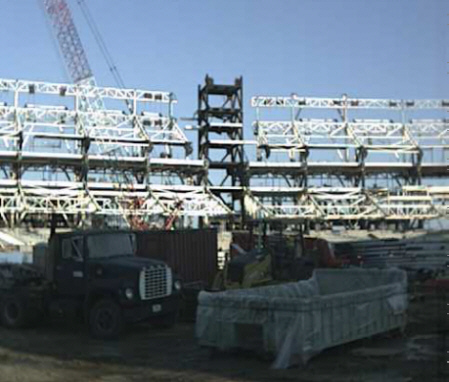 First Base tower from outfield.