The following images were shot July 16, 2002.
I apologize for the image quality, I am experimenting with a new digital camera. (Just squint at the screen and it will look fine…)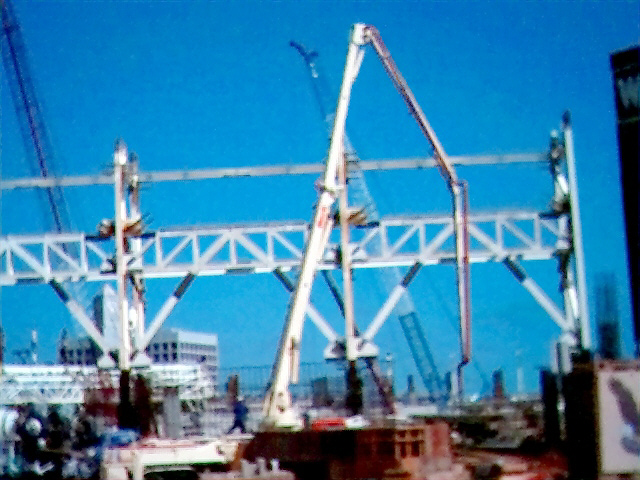 Left outfield seating structure, from the outside (northeast corner of the ballpark perimeter). See fourth photograph from top.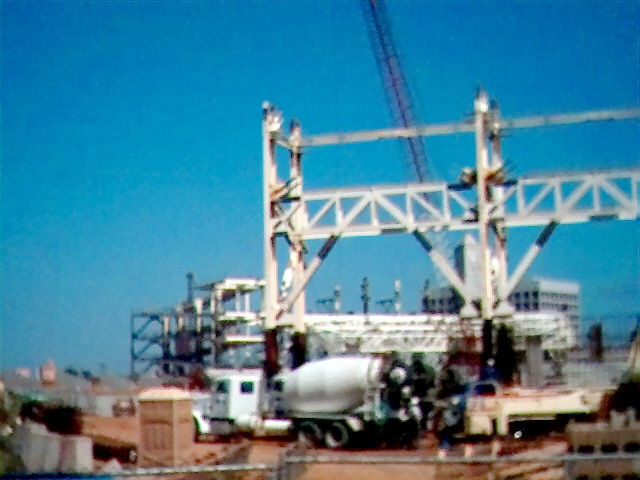 Again, from the northeast corner of the ballpark perimeter.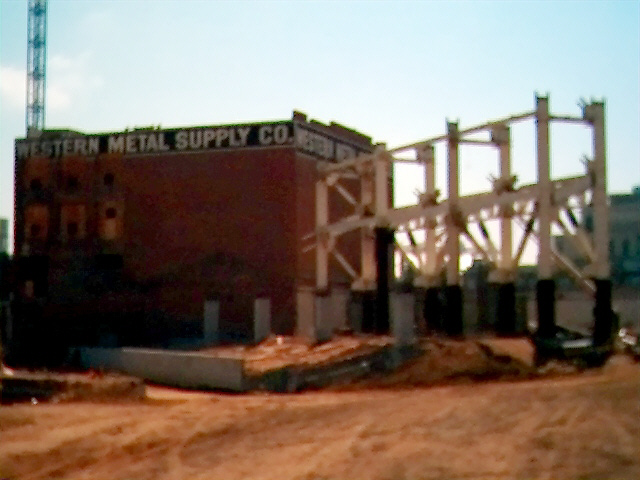 Same structure, seen from the inside, the Park At The Park.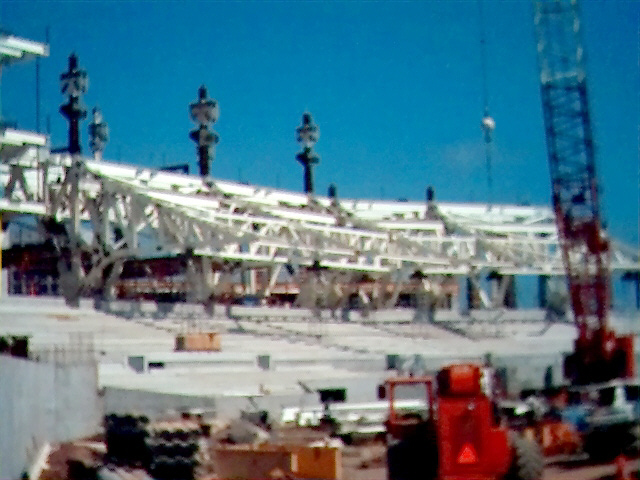 The right field stands are taking shape, with the cantilever structure for the club level quite prominent.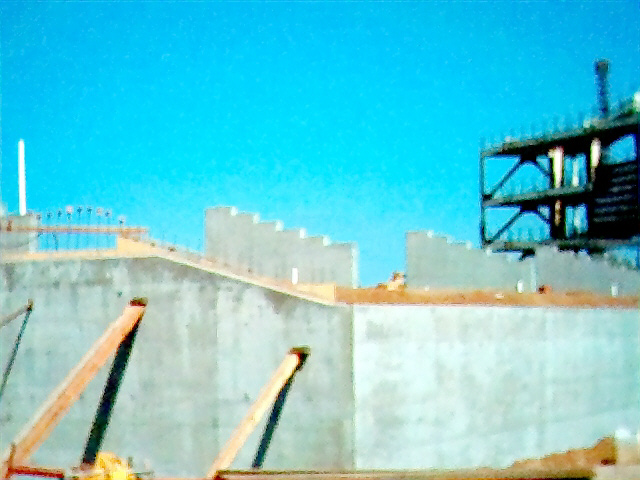 Right outfield seating foundation.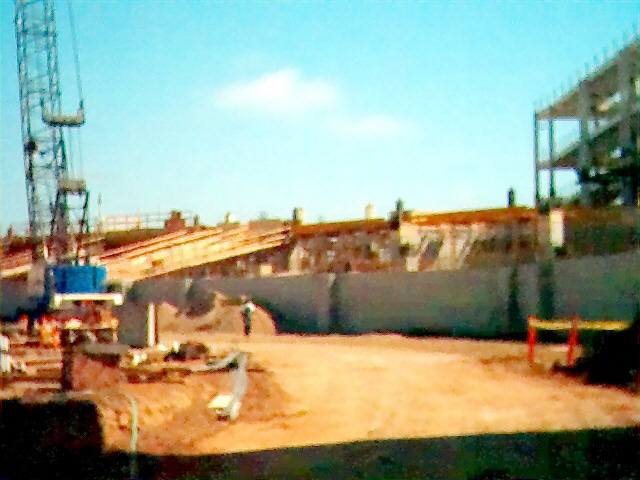 Looking toward home plate from left field.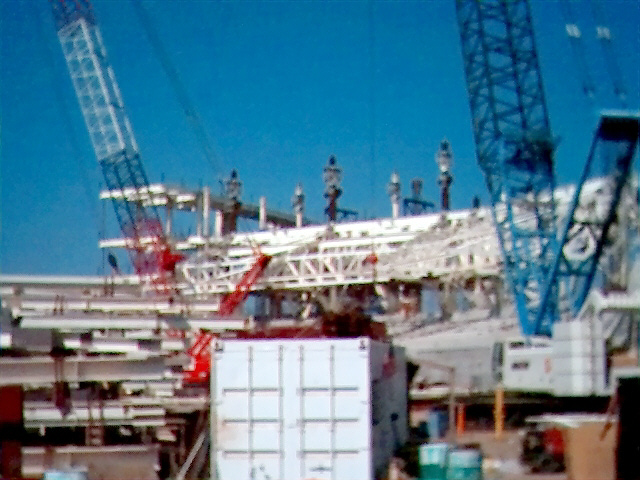 Right field stands from the approximate position of home plate.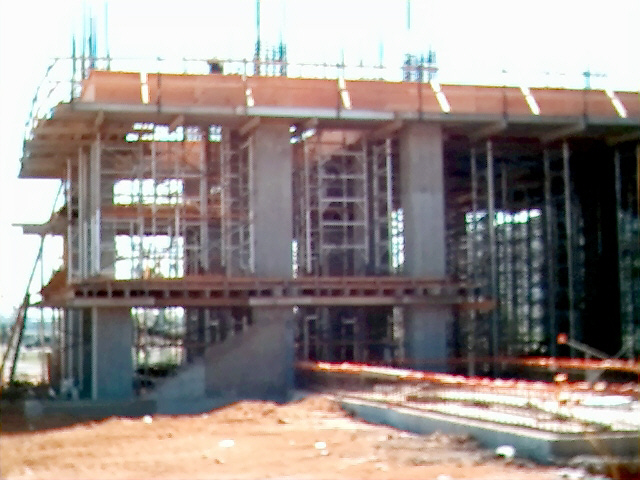 Corner of ballpark closest to Harbor Drive, seen from the north.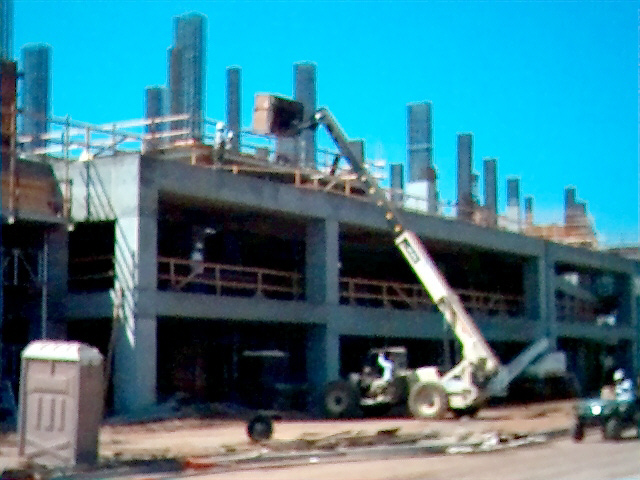 Outside of right field stands.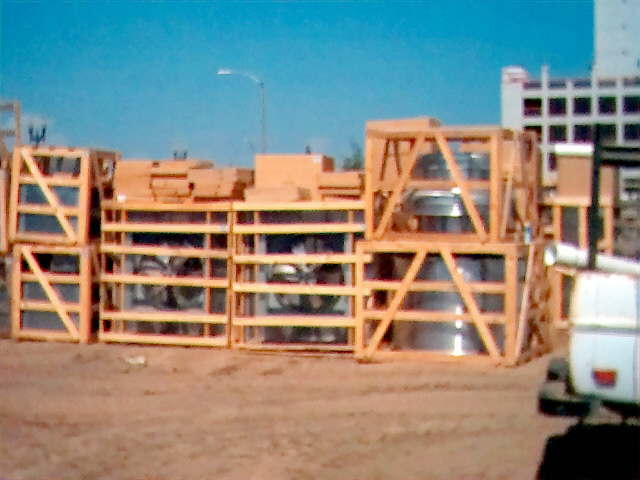 Ventilation equipment waiting to be installed.
Two ventilation blowers.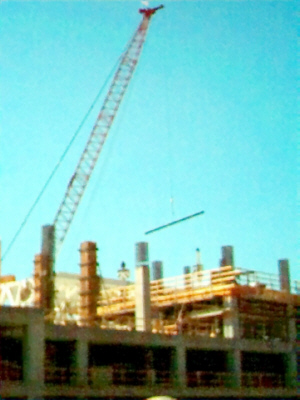 Crane flying in a piece of structural steel, seen from outside of right field stands.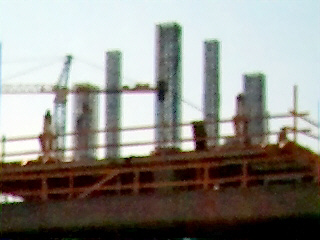 Seen from outside of the "bowl" at the furthest right field end.

Three-frame panoramic view of right field stands from outside.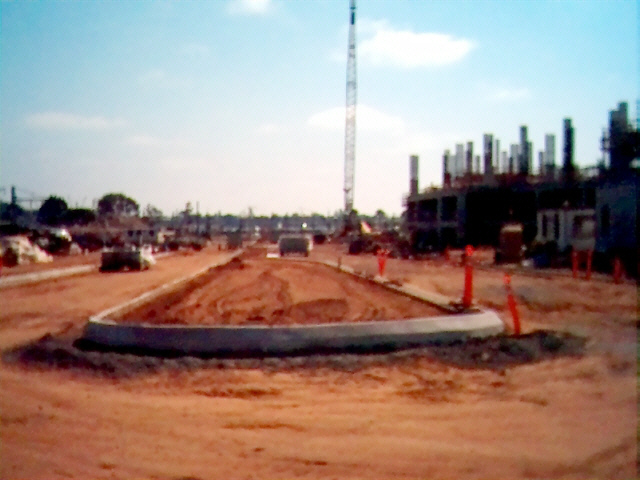 View down "Park Boulevard," or what has also been said may be named after Tony Gwynn; looking southwest towards Harbor Drive and the Convention Center.
Those cantilevered right field stands again, from outside.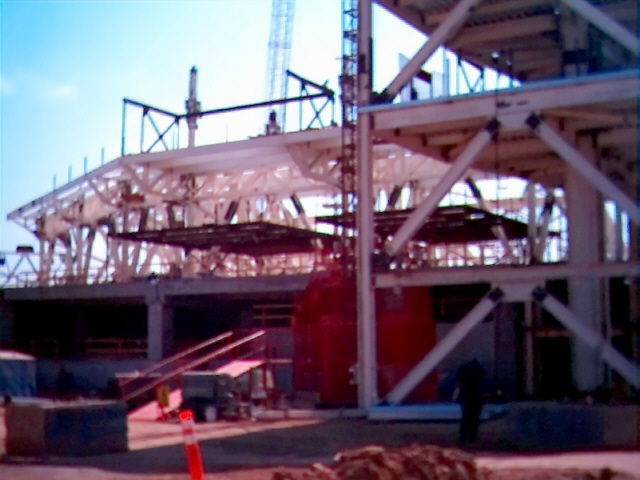 Same, from east end of east ramp.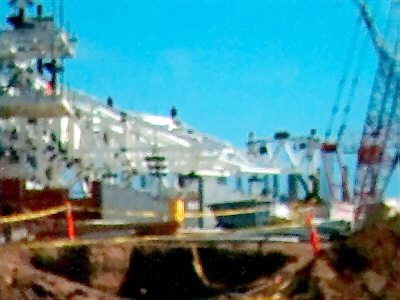 Same, but from The Park At The Park (west end of east ramp is at left in photo).