The following images were shot May 26, 2002.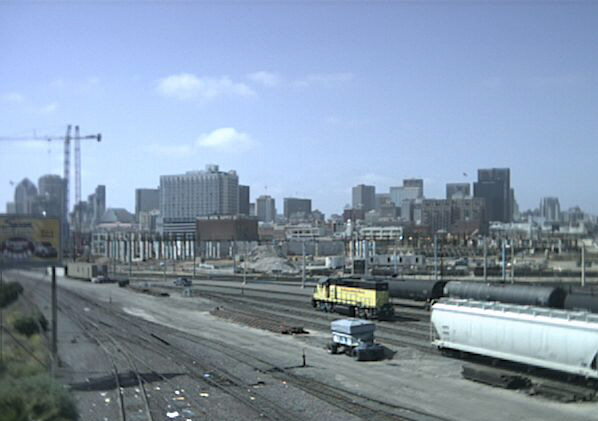 From Harbor Drive.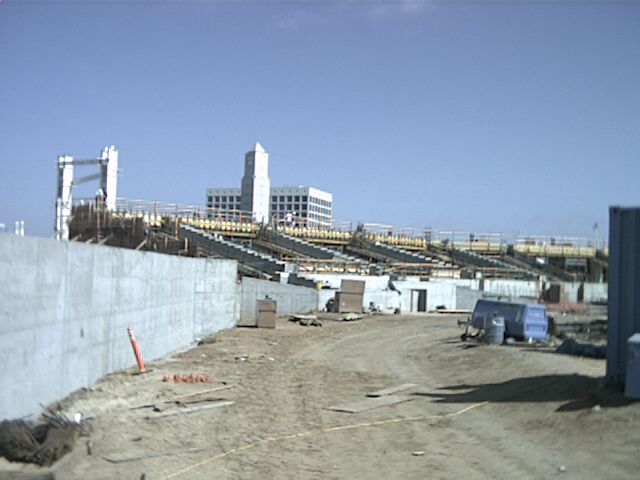 Right field stands from outfield.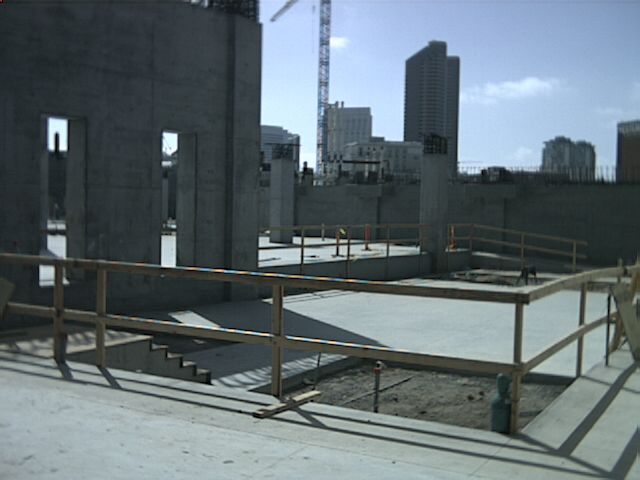 Indoor pitching tunnel with spectator windows at left.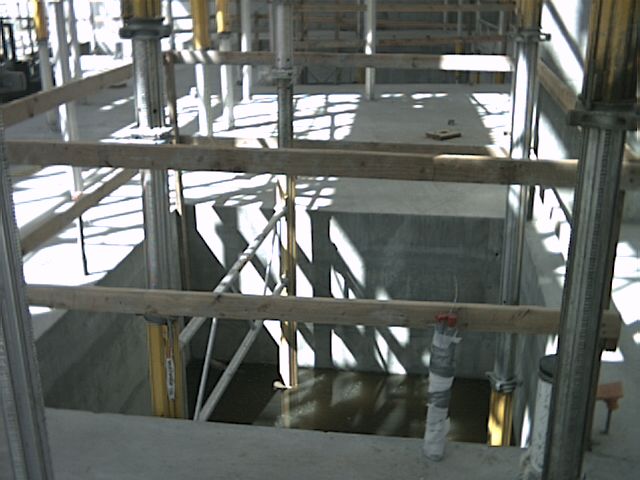 Could this be the beginning of one of the spa baths in the clubhouse?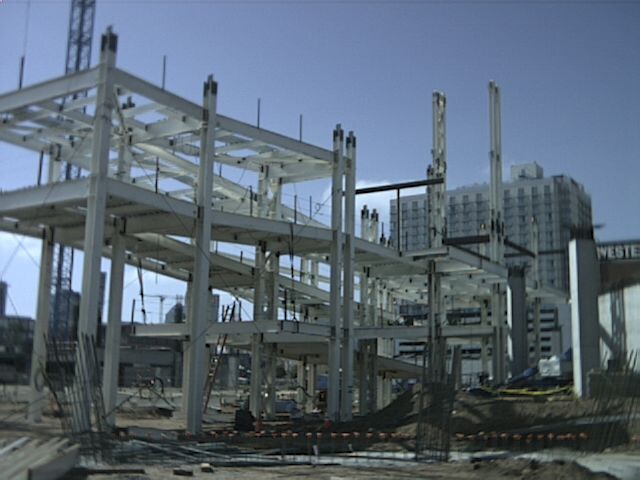 West pedestrian ramp.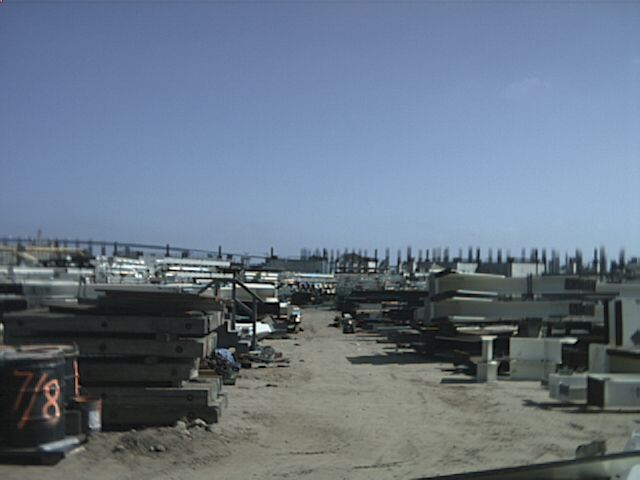 Looking to home plate from center field.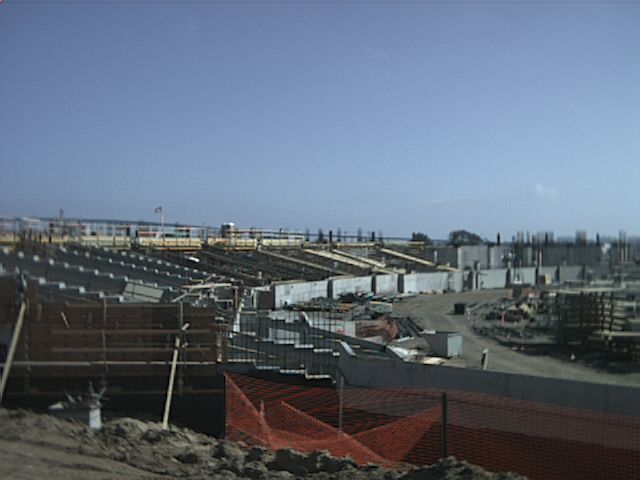 Panorama shot 1 (camera left to camera right): First base stands from "The Park At the Park."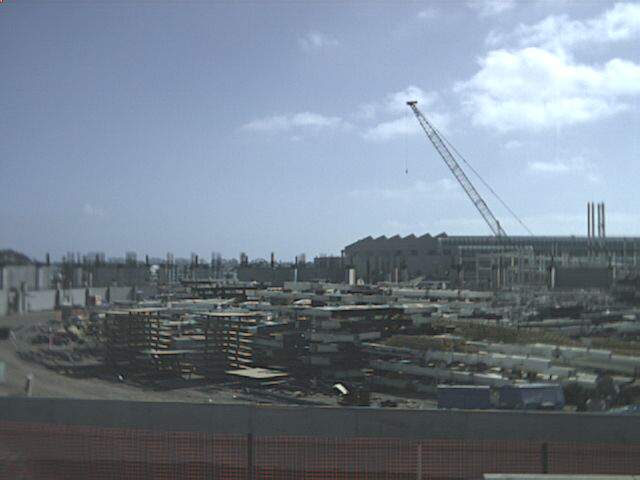 Panorama shot 2: outfield in foreground.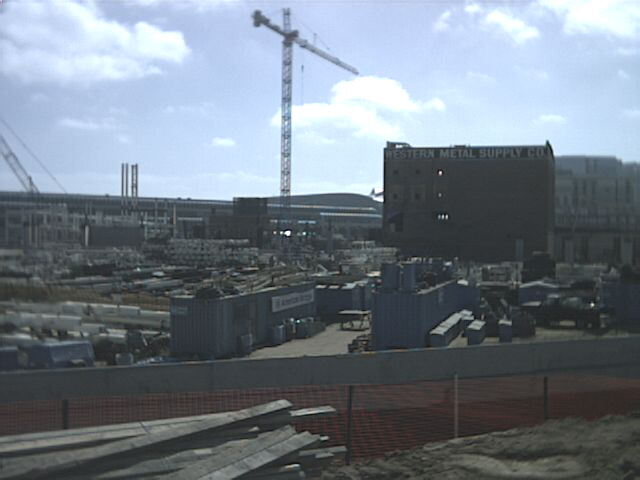 Panorama shot 3: Left field.
Panorama shot 4: toward future site of left field bleachers, and the Padres bullpen.